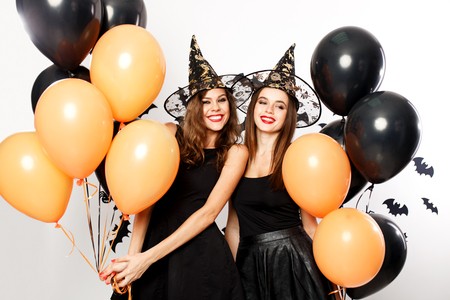 Can you believe that it's already October? Where has the time gone? Although Halloween might be looking a little different this year, there are still plenty of ways for you and your kids to celebrate safely.
Check out these awesome Halloween party ideas that you and your family can do this year:
Go All Out on Decorating
If there is a year to go all out on your Halloween décor, this is the year! Build up anticipation for the big day by decorating your home early. You and your kids can participate in crafting up decorations such as paper chains around your mailbox, decorating with string lights, and making your streamers!
Balloons also make for excellent décor for Halloween celebrations. If you're decorating your house with a specific theme in mind, you should order customized balloons that you can use to decorate. Black, white, and orange balloons make for great accent colors!
Create a Halloween Movie Night
If you're planning on spending your Halloween at home, celebrate the evening with a spooky movie night. You can set up a party table filled with different themed snack and drink options for your guests to enjoy during the movie.
Make Halloween Treats
From cookies to salty snacks, there are so many Halloween goodies that you can make for your guests!
You can even make a non-alcoholic punch using ingredients like:
– Red Punch
– Apple Juice
– Cranberry Juice
– Ginger Ale
– Ice
Then you can serve the punch in an eerie, color changing cup! You kids will get a kick out of our customizable color, changing plastic mood cups. Your guests will be shocked when they see their cups changing colors after they've added their drink.
Celebrating Safely with Your Neighborhood
If you choose to celebrate with your neighbors, make sure you are doing so safely, and keeping your distance. A great, safe idea would be to host a neighborhood car parade and costume party. Your children can stay on their lawn while your neighbors drive by passing out treats, parade-style.
You can even celebrate the event by ordering the neighborhood matching custom printed T-shirts or custom wristbands!
Customizable Party Décor
At Balloons Tomorrow, we have everything you need to host an unforgettable party! Check out our Holiday Party Ideas and shop our custom printed products today!