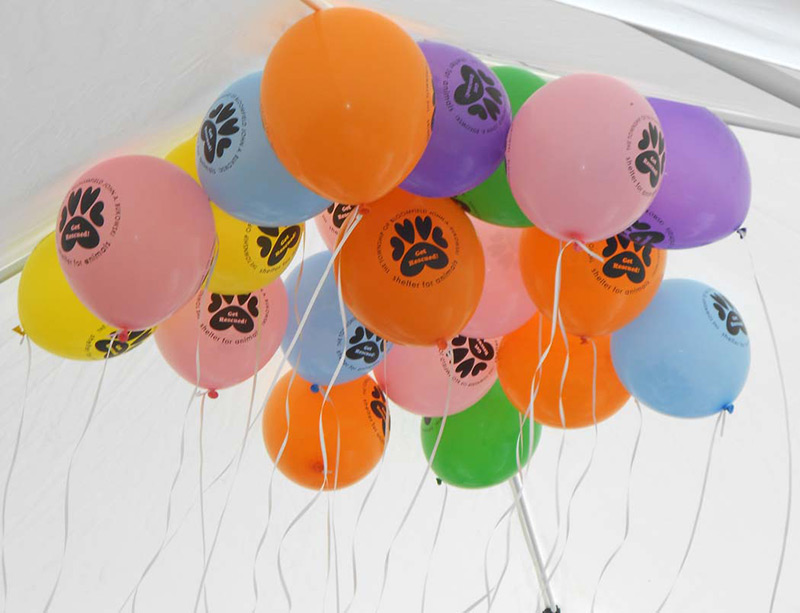 If you have an event or a promotion coming up for your company, you're going to want to spread the word quickly. A great way to inform your community about your latest promotion is by using custom balloons to advertise. Balloons are great because they are eye-catching, can be used anywhere, and they're informative!
Here are some of our favorite reasons for using custom balloons for advertising purposes:
Custom Balloons Work Well With Every Occasion
Whether you're hosting a formal or casual event, decorative balloons will fit your aesthetic perfectly. You can incorporate them into your inside decor or place them outside of the event to attract instant attention.
Think about it. One of the main purposes of adding decor to your event is to create a lasting impression. There is no better way to create a strong and long-lasting impression then decorating with custom balloons!
Balloons Are Eye Catching
Every business has its potential clients that they try to attract. One of the best ways to attract these clients is by using attention-grabbing promotional methods. These methods help reach your targeted audience in the shortest amount of time.
If you're hosting any grand opening, you should have custom balloons. They can even be as simple as having your business name or logo! Balloons cause a lot of commotion and are extremely eye-catching. Everyone who walks by your event will be seeking out your businesses name. Make it easy for potential clients to find your name by putting it on a custom balloon.
Custom Balloons are Cost-Effective
When compared to other advertisments, custom balloons are fairly cost-effective. Businesses will often pay a fortune for billboard, signboard, and media advertising. Custom balloons are still an effective means of advertising. They can have a large impact but don't cost nearly as much as other advertising tactics.
It's Easy to Order Custom Balloons
When you order Balloons Tomorrow, you can choose from a variety of custom balloon styles, sizes, and colors. Your custom printed balloons can be printed on both sides and with two ink colors.
Check out our available custom balloons online and give us a call at 800-343-4347 to learn more about our custom balloons!