Balloon arches have been making quite the appearance recently. They are often used at birthday parties, weddings, and other celebrations. Balloon arches are perfect when you want to use balloons as decor, and they are commonly found at the entryways of events.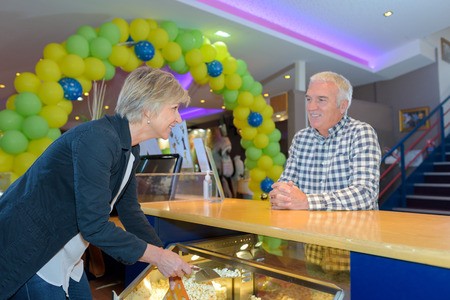 Here is everything you need to know about the trendy balloon arches before purchasing one for your next party:
Do Balloon Arches Need Helium to Hold Their Shape?
When balloon arches first became popular, they were made with helium. Now, you can find arches made without helium. Typically, when arches are made without helium, they tend to be more durable and last a bit longer. With the balloon arch kits we sell at Balloons Tomorrow, you have the option of whether you want to blow the balloons up yourself or using an electric latex balloon inflator.
What Events Work Best for Balloon Arches?
Whether you're hosting a birthday party, prom, wedding, or any other event, a balloon arch will look magnificent at your party. Your guests will love the fun, inviting atmosphere. Plus, balloons make for memorable moments and photo opportunities for your guests.
Do Balloon Arches Need to Stay at the Entryway?
The best part about balloon arches is that you have the flexibility to move them wherever you'd like. Balloon arches will look excellent while framing a gift or cake table, or you can get creative and set up an area for your guests to take photos. There really isn't a bad spot for a balloon arch!
Should You Include Columns with your Arches?
Balloon arches and columns always pair well together. Although the two aren't always needed together, there are times where you shouldn't have one without the other. Balloon arches are perfect for framing your entrance or for photo booth opportunities. Whereas balloon columns are great accent pieces for your event, If you're trying to make a grand entrance to your event, you should include an arch over the front door and columns on the side to help frame the door.
Trust us; it'll look elegant!
Where Can I find a Balloon Arch Near Me?
Balloons Tomorrow provides high-quality balloon arch kits for your party. Check out our available balloon arches online, and give us a call today at 1-800-343-4347!