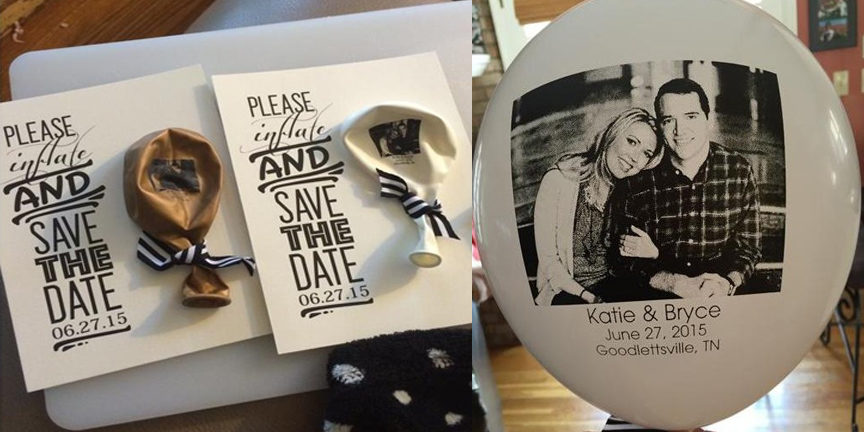 Want to custom print "Save The Date" Balloons for your pre-wedding party?
Order Custom Latex Balloons for Your Save the Date, Bridal Shower and/or Wedding!
The Worst Wedding And Event Planning Mistakes To Avoid – When planning an event, you want to make sure it goes off without a hitch. Read here to learn about wedding and event planning mistakes you should avoid.
Custom Wedding Balloons. "Save the date" personalized wedding balloons for your pre-wedding "Save The Date" parties. Custom print your personalized wedding balloons with a "Save The Date" message to decorate your wedding announcement party. Custom Latex Wedding Balloons are 100% biodegradable and affordable! The card in the picture is not included but simply an example of how you might use these balloons to announce your wedding or special event. The pictures you are seeing were provided to us from a customer when she gave us her review and testimonial of our balloon product and with her permission because we felt they showed an excellent example of how the balloons can be used.